Bacon is a type of pork that is made from various cuts, typically the belly or less fatty parts of the back. As bacon is high in fat, it is the ideal candidate for a keto-friendly, low-carb diet. Bacon contains almost 50% of fats, which makes it perfect for a high-fat ketogenic diet. I have posted many Keto Bacon Recipes for bacon lovers. You can add these to your keto kitchen.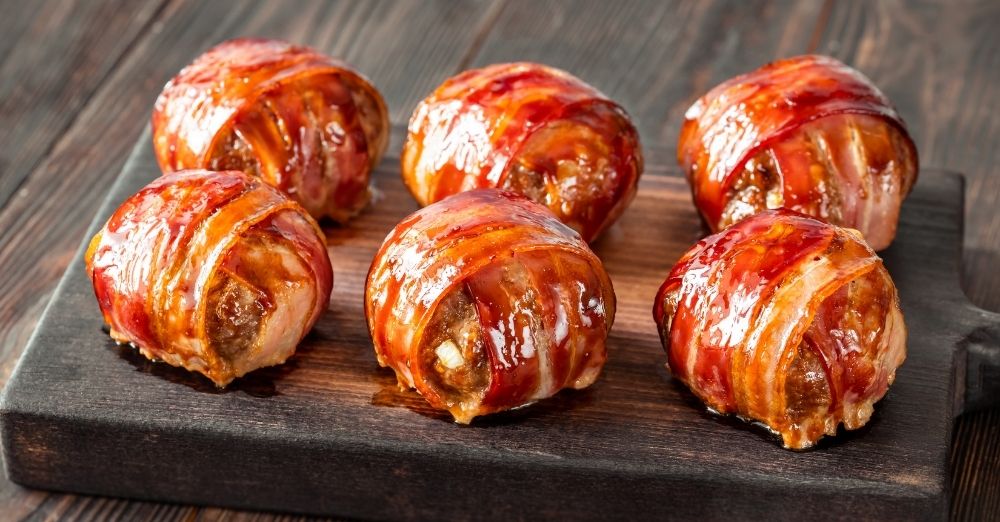 Bacon Cheeseburger Bites (Keto & Low Carbs)
Here is the recipe for Bacon Cheeseburger Bites. This recipe is low carb, paleo-friendly, and keto-friendly. You can enjoy this delicious recipe on the ketogenic diet.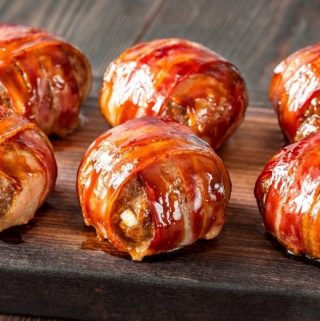 Bacon Cheeseburger Bites
Ingredients
12

ounces

ground beef

80% lean

½

cup

diced yellow onion

½

teaspoon

garlic powder

Salt and pepper

12

slices

uncooked bacon
Instructions
Preheat the oven to 350°F and line a baking sheet with foil.

Stir the ground beef together with the onion, garlic powder, salt, and pepper.

Shape the mixture into twelve balls.

Wrap each ball in a slice of bacon and place on the baking sheet.

Bake for 50 to 60 minutes until the beef is cooked and bacon is crisp.
Nutrition Info (Per Serving):
Calories: 215 kcal
Fat: 11.5 g
Protein: 24.5 g
Carbs: 1.5 g
Fiber: 0.5 g
Net Carbs: 1 g