Fat bombs are loaded with fat-rich ingredients. Fat bombs can fill you up fast and they can satisfy your cravings for sweets. Fat bombs are a blessing for people on the keto diet as they not only fill you up but also end your sweet cravings. Almonds are one of the keto-friendly nuts and you can enjoy Keto Almonds Recipes if you are a keto dieter.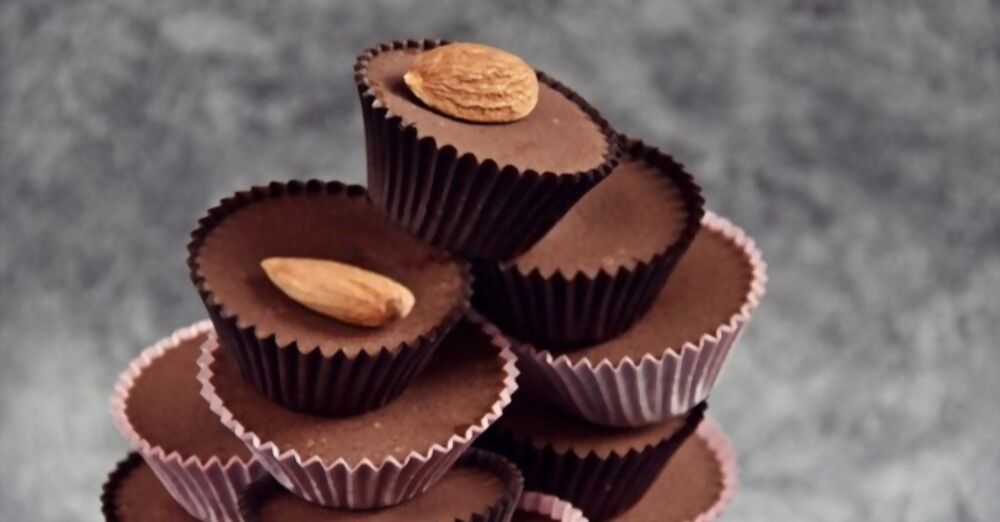 Chocolate Almond Butter Fat Bombs (Keto & Low Carb)
Here is the recipe for Chocolate Almond Butter Fat Bombs. This recipe is low carb, paleo-friendly, and keto-friendly. You can enjoy this delicious recipe on the ketogenic diet.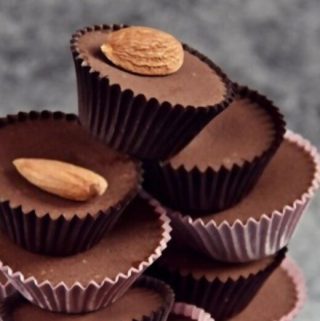 Chocolate Almond Butter Fat Bombs
Ingredients
½

cup

almond butter

6

tablespoons

coconut oil

divided

1

teaspoon

vanilla extract

Liquid stevia extract

to taste

4

ounces

90% dark chocolate

chopped

1

ounce

toasted almonds

finely chopped
Instructions
Melt the almond butter and 2 tablespoons of coconut oil together in a bowl.

Stir in the vanilla extract and sweeten with stevia to taste.

Divide the mixture into 12 silicone baking molds and chill until set.

Melt the remaining coconut oil with the dark chocolate and stir until smooth.

Spoon into the silicone molds over the almond butter layer.

Sprinkle with chopped almonds and chill until solid.

Pop the fat bombs out of the molds and store in an airtight container in the fridge.
Nutrition Info (Per Serving):
Calories: 160 kcal
Fat: 16.5 g
Protein: 2.5 g
Carbs: 4 g
Fiber: 1.5 g
Net Carbs: 2.5 g