Chicken is low carb and nutrition-rich food that is good for the keto diet. Cauliflower rice is a great alternative to normal rice for people on a keto diet. Chicken tikka is a Southern Asia dish that has now become popular in many countries.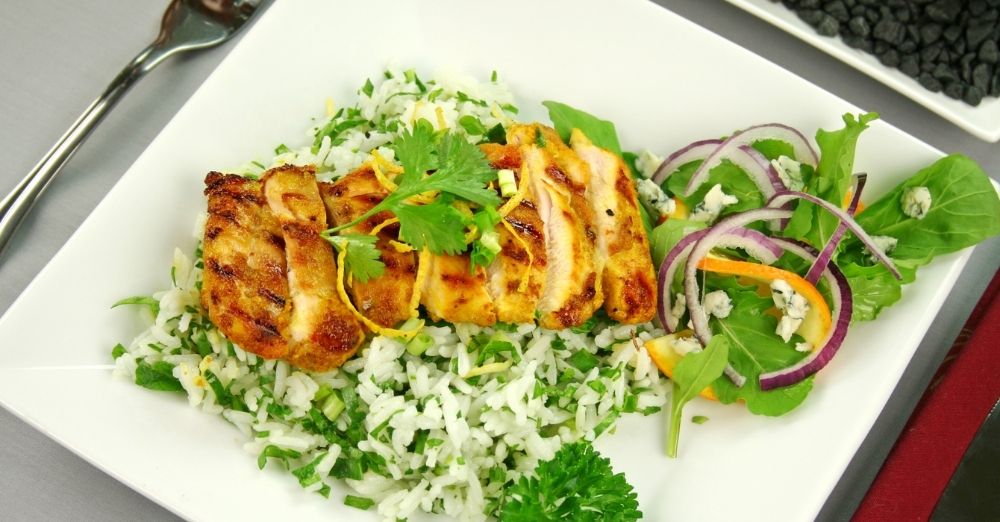 Chicken Tikka With Cauliflower Rice (Keto & Low Carb)
This chicken tikka with cauliflower rice is a great recipe for people on a ketogenic and low carb diet as it only has 5 grams of net carbs and 485 calories.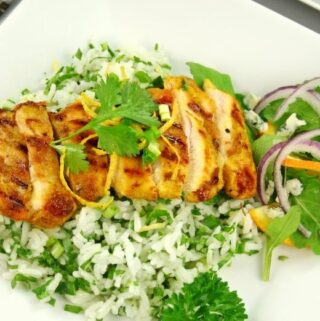 Chicken Tikka With Cauliflower Rice
Ingredients
2

pounds

boneless chicken thighs

chopped

1

cup

canned coconut milk

1

cup

heavy cream

3

tablespoons

tomato paste

2

tablespoons

garam masala

1

tablespoon

fresh grated ginger

1

tablespoon

minced garlic

1

tablespoon

smoked paprika

2

teaspoons

onion powder

1

teaspoon

guar gum

1

tablespoon

butter

1 ½

cup

riced cauliflower
Instructions
Spread the chicken in a slow cooker, then stir in the remaining ingredients except for the cauliflower and butter.

Cover and cook on low heat for 6 hours until the chicken is done and the sauce thickened.

Melt the butter in a saucepan over medium-high heat.

Add the riced cauliflower and cook for 6 to 8 minutes until tender.

Serve the chicken tikka with the cauliflower rice.
Nutrition Info (Per Serving):
485 calories
32g fat
43g protein
6.5g carbs
1.5g fiber
5g net carbs