Pork is the name used for the meat of a domestic pig. Pork is the most commonly consumed meat worldwide. Pork is eaten both freshly cooked and preserved. You can enjoy pork during your keto diet journey with our tasty low carb Keto Pork Recipes.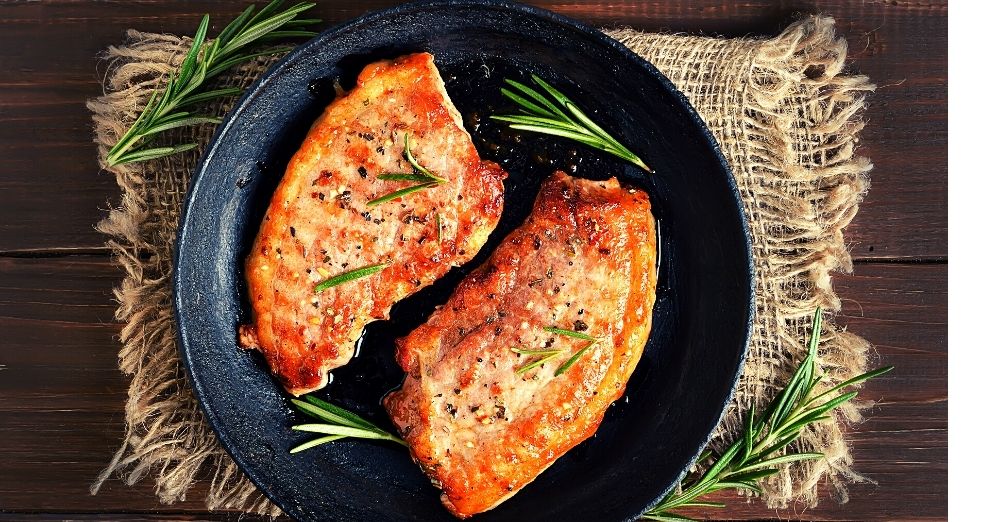 Rosemary Roasted Pork (Keto & Low Carb)
This rosemary roasted pork recipe is a great choice for the keto diet as it only has 1.5 grams of net carbs while having 300 calories.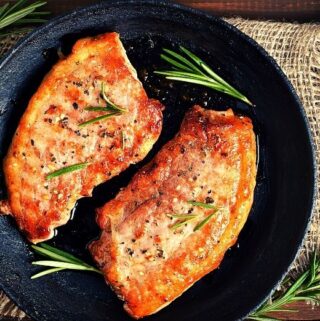 Rosemary Roasted Pork
Ingredients
1 ½

pounds

boneless pork tenderloin

1

tablespoon

coconut oil

1

tablespoon

fresh chopped rosemary

Salt and Pepper

1

tablespoon

olive oil

2

cups

cauliflower florets
Instructions
Rub the pork with coconut oil, then season with rosemary, salt, and pepper.

Heat the olive oil in a large skillet over medium-high heat.

Add the pork and cook for 2 to 3 minutes on each side until browned.

Sprinkle the cauliflower in the skillet around the pork.

Reduce the heat to low, then cover the skillet and cook for 8 to 10 minutes until the pork is cooked through.

Slice the pork and serve with the cauliflower.
Nutrition Info (Per Serving):
300 calories
15.5g fat
37g protein
3g carbs
1.5g fiber
1.5g net carbs