Macadamia is a nut that is native to Australia but is now produced in South Africa and the US as well. Macadamia nuts are rich in vitamins, minerals, fiber, antioxidants, and healthy fats. During to slow harvesting process, this nut is relatively expensive and not found everywhere easily like other nuts. You can enjoy this delicious nut during the keto diet.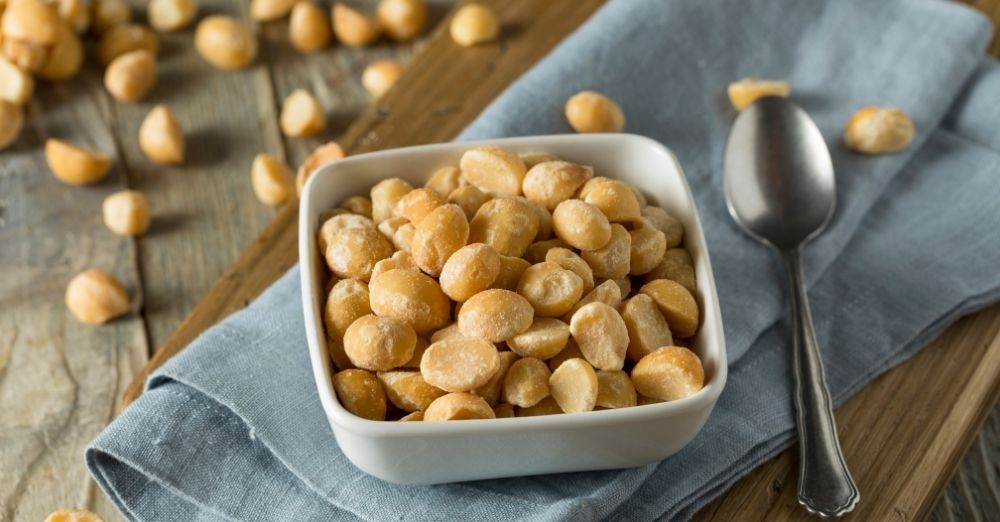 Curry-Roasted Macadamia Nuts (Keto & Low Carb)
This Coco-Macadamia Keto Fat Bombs recipe is a good addition to your keto diet. Low carb and high protein values in this recipe make it a perfect recipe for a ketogenic diet.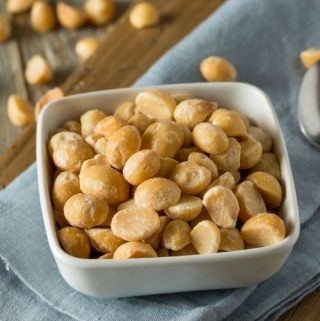 Curry-Roasted Macadamia Nuts
Ingredients
1 ½

tablespoons

olive oil

1

tablespoon

curry powder

½

teaspoon

salt

2

cups

macadamia nuts

raw
Instructions
Preheat the oven to 300°F and line a baking sheet with parchment.

Whisk together the olive oil, curry powder, and salt in a mixing bowl.

Toss in the macadamia nuts to coat, then spread on the baking sheet.

Bake for 25 minutes until toasted, then cool to room temperature.
Nutrition Info (Per Serving):
265 calories
28g fat
3g protein
5g carbs
3g fiber
2g net carbs