If it comes to foods you should avoid the ketogenic diet, there are a couple of significant groups to mention. First and foremost, you should avoid grains and grain-based ingredients as far as possible since they're the highest in carbohydrates. Choose healthy fats within hydrogenated oils and try to restrict your consumption of starchy vegetables and high-glycemic fruits. Here is the complete list of foods to avoid on the keto diet.
If it comes to sweeteners, processed sugars like white sugar and brown sugar are completely not allowed, and it's also advisable to avoid artificial sweeteners. Natural sweeteners like honey, pure maple syrup, and agave are not necessarily bad for you, but they are very high in carbohydrates. The top sweeteners to utilize on the ketogenic diet include powdered erythritol, stevia, and monk fruit sweetener.
Stevia is a herb that is also known as the sugar leaf. This sweetener comes in several forms, and you need to be certain whatever kind you purchase doesn't also contain a synthetic sweetener. Liquid stevia extract is typically the best alternative, though you can also find powdered stevia extract. Another option is powdered erythritol, which is extracted from corn, and it's typically the best choice to use in recipes for baked goods. In terms of sauces and condiments, you need to read the food label to find out whether the item is keto-friendly or not since brands differ considerably. Broadly, basic condiments such as yellow mustard, mayonnaise, horseradish, hot sauce, Worcestershire sauce, vinegar, and oils are keto-friendly. When it comes to things like ketchup, BBQ sauce, and salad dressings that you want to be conscious of the sugar content within them.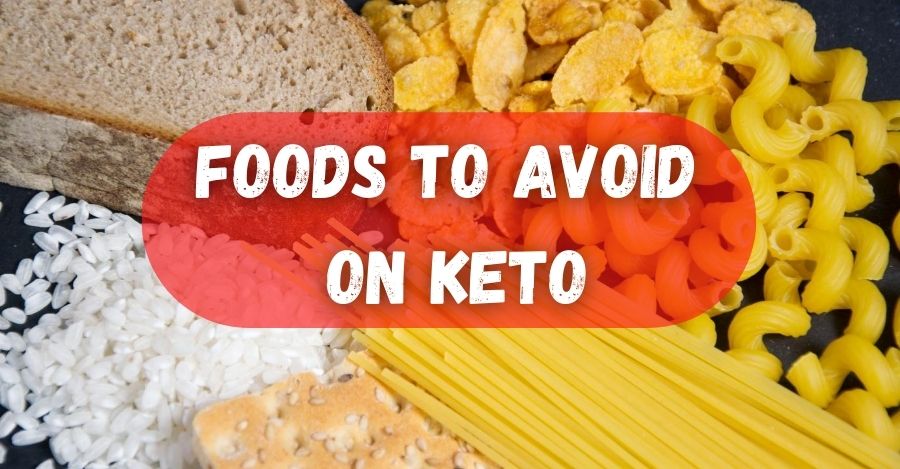 The list of foods you'll have to avoid if you are on a ketogenic diet is not short. You have to avoid many major foods during the keto diet. Here is a quick list of foods to avoid on the keto diet.
All-purpose flour
Baking mix
Wheat flour
Pastry flour
Cake flour
Cereal
Pasta
Rice
Corn
Baked goods
Corn syrup
Snack bars
Agave
Bananas
Barley
Beer
Brown sugar
Buckwheat
Candy
Canola oil
Couscous
Honey
Hydrogenated oils
Ice cream
Juice cocktail
Low-fat dairy
Mangos
Maple syrup
Margarine
Milk
Milk chocolate
Muesli
Oats
Pineapple
Potatoes
Quinoa
Soda
Sports drinks
Sweet potatoes
White sugar