Coconut milk is one of the keto-friendly food that you can use on a ketogenic diet. Its low carbs content makes it ideal for a low-carb diet. Layered snacks or fat bombs keto recipes are a good option for keto dieters as it adds a variety to the keto kitchen and provides a surprise to taste buds.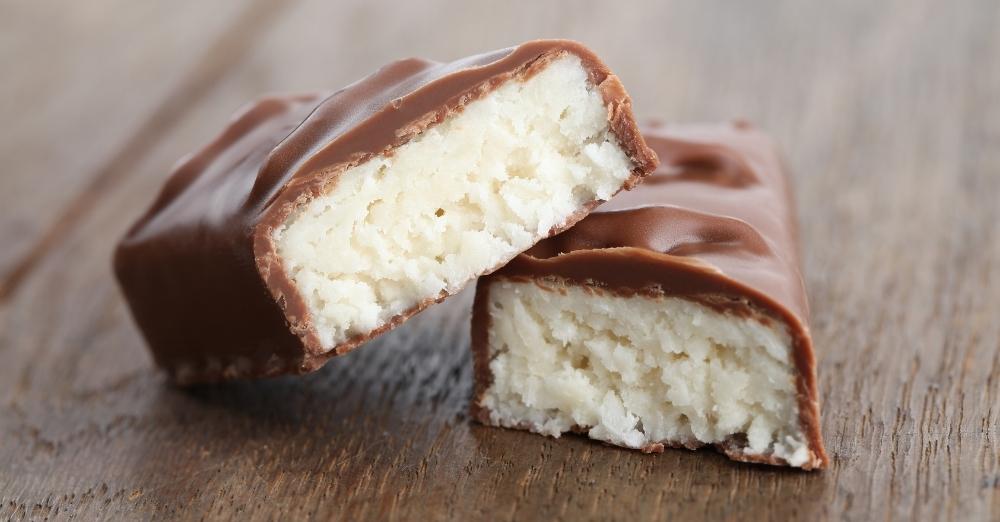 Layered Coconut Bars (Keto & Low Carb)
Following is the recipe for Layered Coconut Bars. This is low carb, paleo-friendly, and keto-friendly recipe. You can enjoy this deliciously healthy recipe on the ketogenic diet.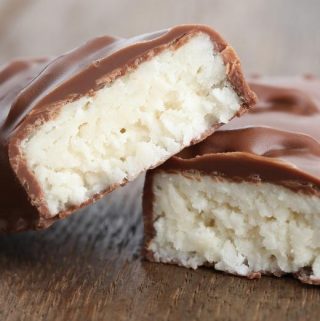 Layered Coconut Bars
Ingredients
1 ½

cup

shredded unsweetened coconut

½

cup

canned coconut milk

1

teaspoon

vanilla extract

Liquid stevia extract

7

tablespoons

coconut oil

¼

cup

unsweetened cocoa powder
Instructions
Combine the coconut, coconut milk, and vanilla in a bowl.

Stir well then sweeten with liquid stevia to taste.

Line a baking sheet with parchment and turn out the coconut mixture onto it – shape into a 4-by-6-inch rectangle.

Freeze for 2 hours until solid, then cut into six bars and set aside.

Melt the coconut oil in the microwave, then whisk in the cocoa powder and stevia to taste.

Cool the chocolate mixture slightly, then dip the bars in it until covered.

Place the bars on the baking sheet and chill to harden the chocolate.
Nutrition Info (Per Serving):
Calories: 265 kcal
Fat: 28 g
Protein: 2 g
Carbs: 6 g
Fiber: 2.5 g
Net Carbs: 2.5 g