The rib eye or ribeye is a meat potion from the rib section of the animal. The rib section of beef spans from ribs 6 through 12. There are many ways to cook ribeye and ribeye steaks are popular in many countries. Here is our ribeye recipe for people on a keto diet.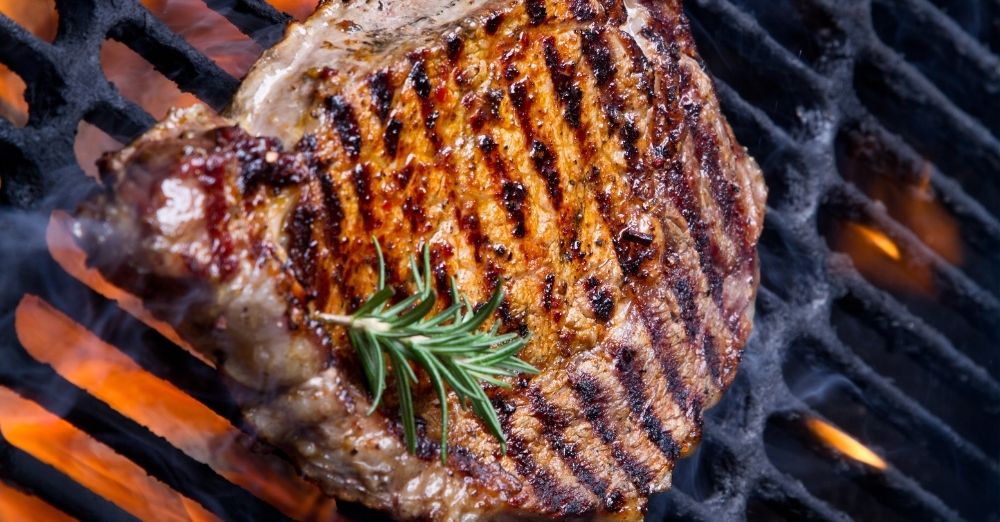 Pepper Grilled Ribeye with Asparagus (Keto & Low Carb)
This Pepper Grilled Ribeye with Asparagus is great for low carb ketogenic diet as it only has 2 grams of net carbs.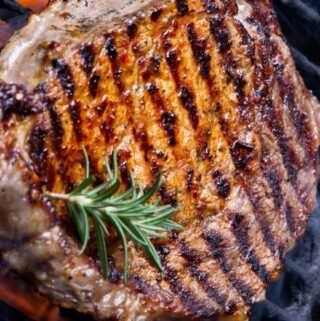 Pepper Grilled Ribeye with Asparagus
Ingredients
1

pound

asparagus

trimmed

2

tablespoons

olive oil

Salt and pepper

1

pound

ribeye steak

1

tablespoon

coconut oil
Instructions
Preheat the oven to 400˚F and line a small baking sheet with foil.

Toss the asparagus with olive oil and spread it on the baking sheet.

Season with salt and pepper then place in the oven.

Rub the steak with the pepper and season with salt.

Melt the coconut oil in a cast-iron skillet and heat over high heat.

Add the steak and cook for 2 minutes then turn it.

Transfer the skillet to the oven and cook for 5 minutes or until the steak is done to the desired level.

Slice the steak and serve with the roasted asparagus.
Nutrition Info (Per Serving):
380 calories
25g fat
35g protein
4.5g carbs
2.5g fiber
2g net carbs