Pistachios are full of nutrition and are one of the keto-friendly nuts. Coconut milk is one of the keto-friendly food that you can use on a ketogenic diet. Its low carbs content makes it ideal for a low-carb diet. Cocoa or chocolate is a favorite food of almost every kid and adult. You can enjoy these Keto Chocolate Recipes if you are a keto dieter.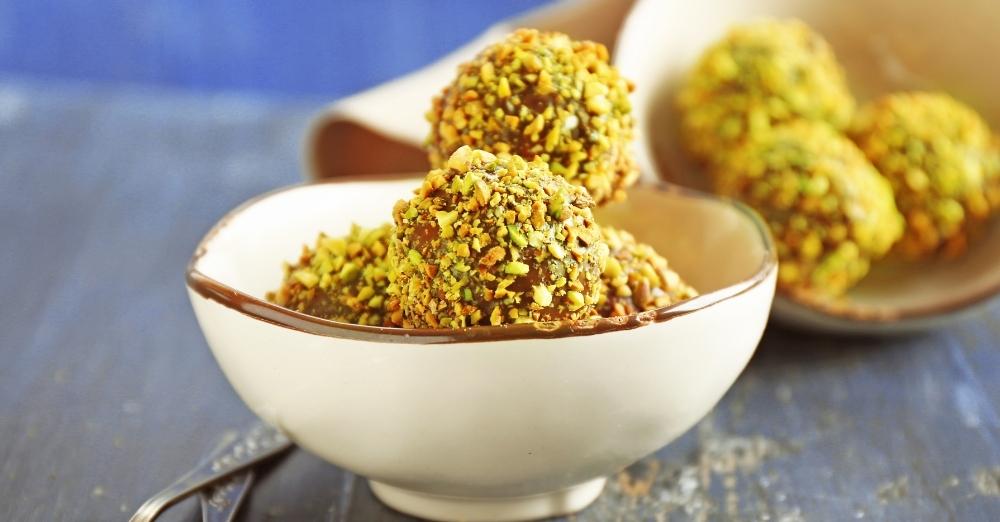 Pistachio Cocoa Balls (Keto & Low Carb)
Here is the recipe for Pistachio Cocoa Balls. This is low-carb, paleo-friendly, and keto-friendly recipe. You can enjoy this deliciously healthy recipe on the ketogenic diet.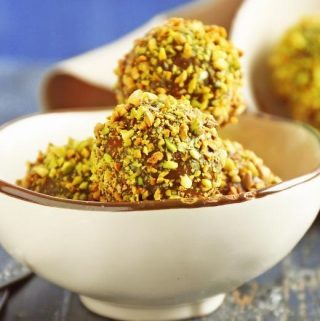 Pistachio Cocoa Balls
Ingredients
½

cup

coconut oil

½

cup

coconut butter

¼

cup

canned coconut milk

½

teaspoon

vanilla extract

Pinch

salt

½

cup

finely chopped pistachios

2

tablespoons

unsweetened cocoa powder
Instructions
Combine the coconut oil, coconut butter, and coconut milk in a large bowl.

Add the vanilla and salt, then beat on high speed until fluffy.

Transfer to the refrigerator and chill for an hour.

Scoop the mixture into 16 small portions and roll them into balls.

Combine the pistachios and cocoa powder in a bowl and roll the balls in it.

Chill until firm, then store in an airtight container.
Nutrition Info (Per Serving):
Calories: 175 kcal
Fat: 18 g
Protein: 1.5 g
Carbs: 4.5 g
Fiber: 3 g
Net Carbs: 1.5 g