Tuna is a saltwater fish that belongs to the tribe Thunnini. Tuna is a popular fish that is used in many recipes like other fishes. High protein and low carbohydrates in fish make it the perfect choice for a low-carb keto diet.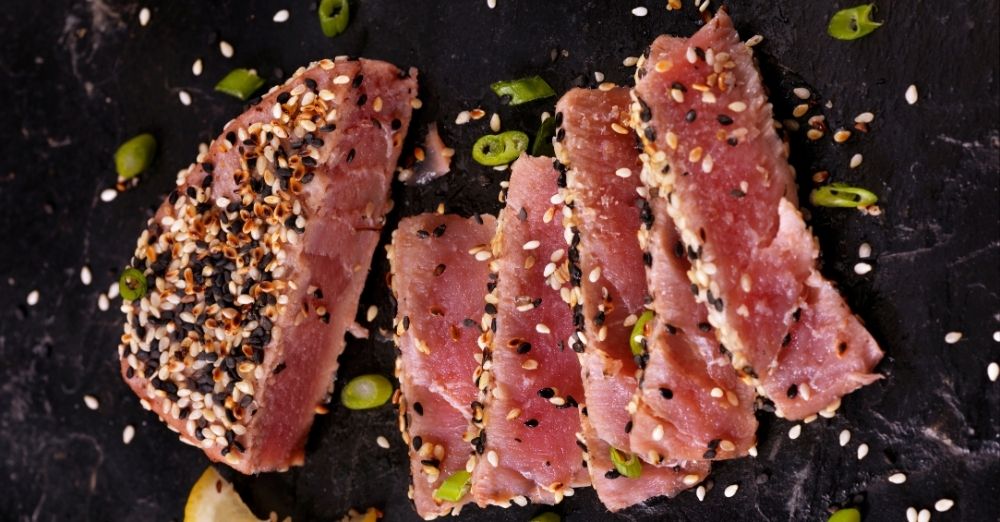 Sesame-Crusted Tuna With Green Beans (Keto & Low Carb)
This Sesame-Crusted Tuna With Green Beans is good for the keto diet as it only has 05 grams of net carbs and has 380 calories.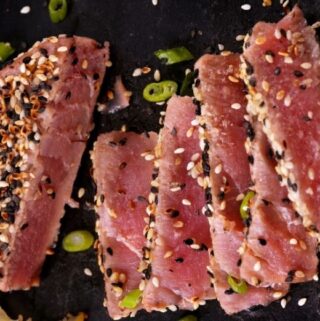 Sesame-Crusted Tuna With Green Beans
Ingredients
¼

cup

white sesame seeds

¼

cup

black sesame seeds

4

6-ounce ahi tuna steaks

Salt and pepper

1

tablespoon

olive oil

1

tablespoon

coconut oil

2

cups

green beans
Instructions
Combine the two types of sesame seeds in a shallow dish.

Season the tuna with salt and pepper.

Dredge the tuna in the sesame seed mixture.

Heat the olive oil in a skillet to high heat then add the tuna.

Cook for 1 to 2 minutes until seared then turn and sear on the other side.

Remove the tuna from the skillet and let the tuna rest while you reheat the skillet with the coconut oil.

Fry the green beans in the oil for 5 minutes then serve with sliced tuna.
Nutrition Info (Per Serving):
380 calories
19g fat
44.5g protein
8g carbs
3g fiber
5g net carbs