Sausages are a meat product that is made from ground meat, often pork, beef, or poultry. A wide variety of sausages are made across the world. Sausages can be eaten directly and are added to other dishes as well. We have sausage recipes for sausage lovers who are on a keto diet.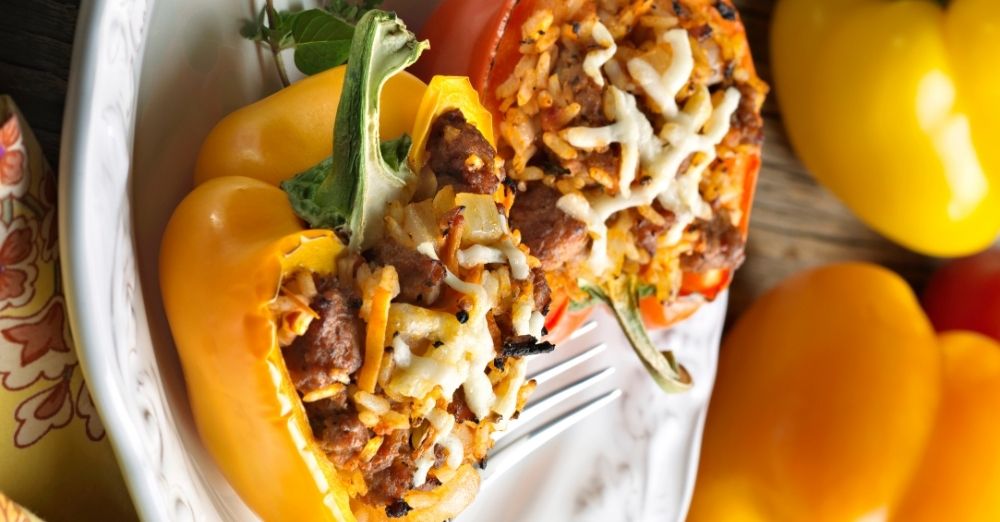 Sausage Stuffed Bell Peppers (Keto & Low Carb)
This Sausage Stuffed Bell pepper is good for the low carb keto diet as it has low carbs and high protein amount in it.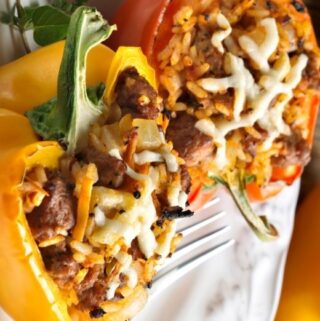 Sausage Stuffed Bell Peppers
Ingredients
1

medium head cauliflower

chopped

1

tablespoon

olive oil

12

ounces

ground Italian sausage

1

small yellow onion

chopped

1

teaspoon

dried oregano

Salt and pepper

4

medium bell peppers
Instructions
Preheat the oven to 350˚F.

Pulse the cauliflower in a food processor into rice-like grains.

Heat the oil in a skillet over medium heat then add the cauliflower – cook for 6 to 8 minutes until tender.

Spoon the cauliflower rice into a bowl, then reheat the skillet.

Add the sausage and cook until browned, then drain the fat.

Stir the sausage into the cauliflower, then add the onion, oregano, salt and pepper.

Slice the tops off the peppers, remove the seeds and pith, then spoon the sausage mixture into them.

Place the peppers upright in a baking dish, then cover the dish with foil.

Bake for 30 minutes, then uncover and bake 15 minutes more. Serve hot.
Nutrition Info (Per Serving):
355 calories
23.5g fat
19g protein
16.5g carbs
6g fiber
10.5g net carbs