A macaroon is a small biscuit or cake. Usually, it is made from almonds flour, coconut, or other nuts. Almonds are one of the keto-friendly nuts and you can enjoy Keto Almonds Recipes if you are a keto dieter. Coconut flour is one of the keto-friendly food that you can use on a ketogenic diet. Its low carbs content makes it ideal for a low-carb diet.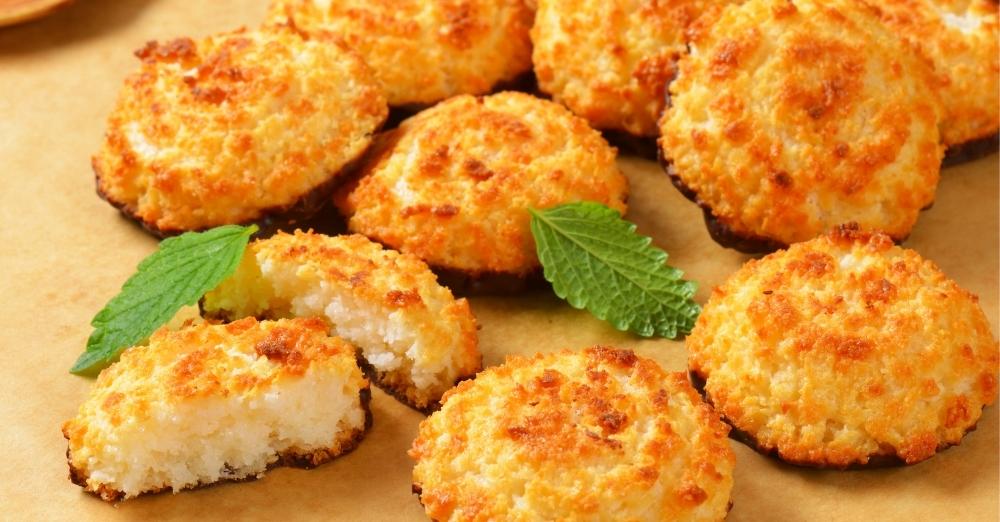 Almond Coconut Macaroons (Keto & Low Carb)
This Almond Coconut Macaroons recipe is a good addition to your keto diet. Low carb and high protein values in this recipe make it a perfect recipe for a ketogenic diet.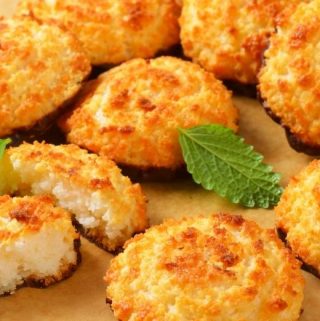 Almond Coconut Macaroons
Ingredients
½

cup

unsweetened shredded coconut

¼

cup

almond flour

2

tablespoons

powdered erythritol

1

tablespoon

coconut oil

1

teaspoon

vanilla extract

½

teaspoon

coconut extract

3

large egg whites
Instructions
Preheat the oven to 400°F and line a baking sheet with parchment.

Combine the almond flour, coconut, and erythritol in a bowl.

In a separate bowl, melt the coconut oil, then whisk in the extracts.

Stir the two mixtures together until well combined.

Beat the egg whites in a bowl until stiff peaks form, then fold into the batter.

Spoon onto the baking sheet in even-sized mounds.

Bake for 7 to 9 minutes until the cookies are just browned on the edges.
Nutrition Info (Per Serving):
Calories: 105 kcal
Fat: 9 g
Protein: 2.5 g
Carbs: 3 g
Fiber: 2 g
Net Carbs: 1 g