A sandwich is a food typically consisting of meat, vegetables, or sliced cheese placed on or between slices of bread. A sandwich is more generally any dish wherein bread serves as a container or wrapper for another food type. The sandwich began as portable finger food in the Western world, but now it has become prevalent worldwide. People like to eat sandwiches as a snack or as a main course. You can enjoy our keto sandwiches recipes if you are on a ketogenic diet.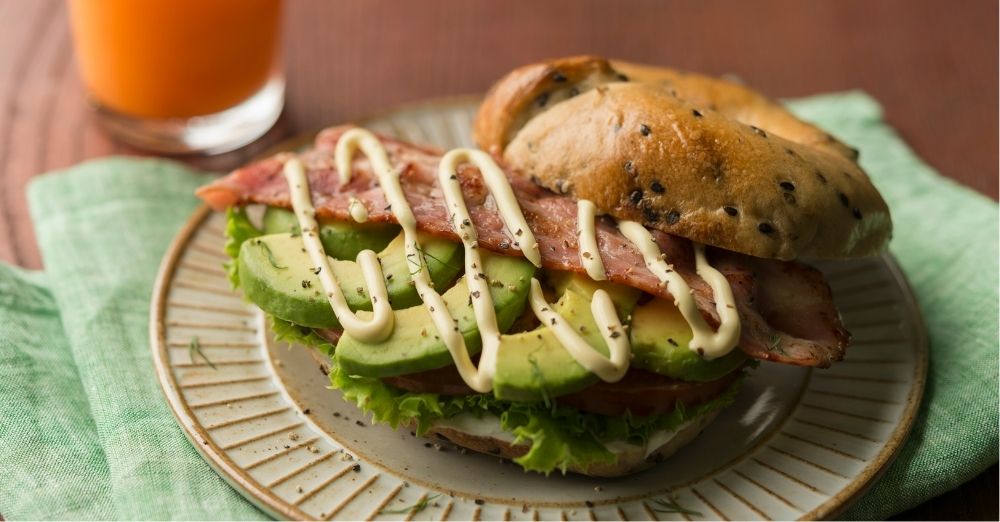 Bacon And Avocado Sandwich (Keto & Low Carb)
This bacon and avocado sandwich recipe is a low carb and high protein recipe that is perfect for people on a ketogenic diet.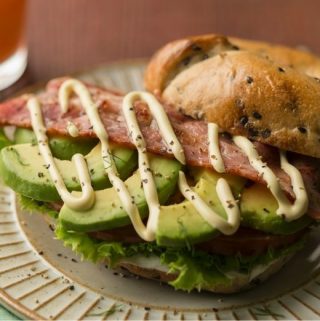 Bacon And Avocado Sandwich
Ingredients
1

large egg

separated

Pinch

cream of tartar

Pinch

salt

1

ounce

cream cheese

softened

2

slices

uncooked bacon

¼

cup

sliced avocado

¼

cup

shredded lettuce

1

slice

tomato
Instructions
For the bread, preheat the oven to 300°F and line a baking sheet with parchment.

Beat the egg whites with the cream of tartar and salt until soft peaks

Whisk the cream cheese and egg yolk until smooth and pale

Fold in the egg whites a little at a time until smooth and well

Spoon the batter onto the baking sheet into two even

Bake for 25 minutes until firm and lightly

Cook the bacon in a skillet until crisp, then drain on a paper

Assemble the sandwich with the bacon, avocado, lettuce, and tomato.
Nutrition Info (Per Serving):
355 calories
30g fat
16.5g protein
5.5g carbs
2.5g fiber
3g net carbs