A chicken nugget is a chicken product made from chicken meat that is breaded or battered, then deep-fried or baked. Chicken nuggets were invented in the 1950s, and now have become a popular fast food restaurant item, as well as widely sold frozen. Here is good news for keto lovers, you can enjoy this delicious recipe if you are on a ketogenic diet.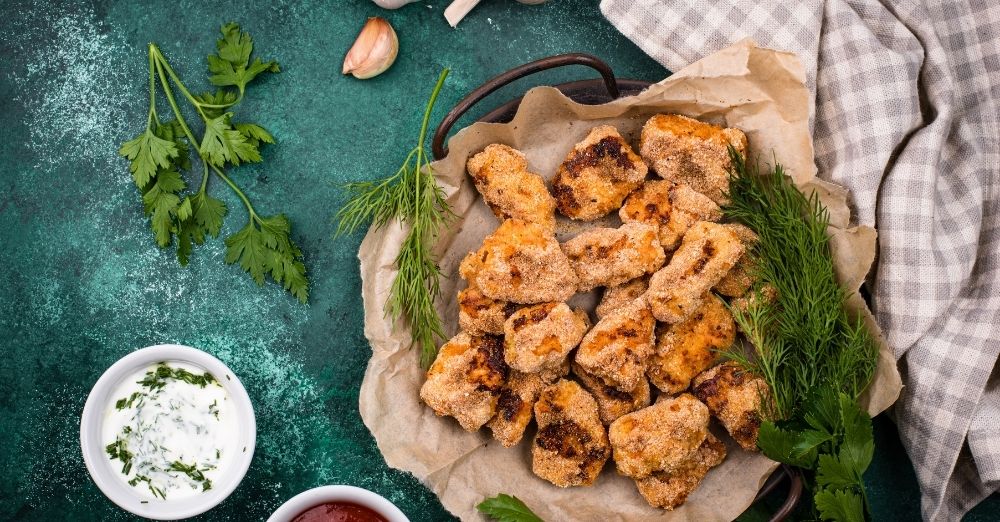 Baked Chicken Nuggets (Keto & Low Carb)
This baked chicken nuggets recipe is a good addition to your keto diet. Low carb and high protein values in this recipe make it a perfect recipe for a ketogenic diet.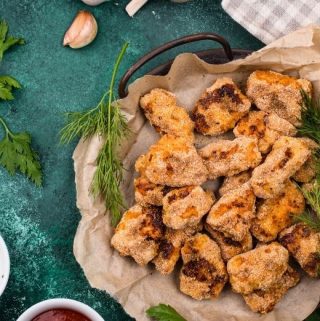 Baked Chicken Nuggets
Ingredients
¼

cup

almond flour

1

teaspoon

chili powder

½

teaspoon

paprika

2

pounds

boneless chicken thighs

cut into 2-inch chunks

Salt and pepper

2

large eggs

whisked well
Instructions
Preheat the oven to 400°F and line a baking sheet with

Stir together the almond flour, chili powder, and paprika in a shallow

Season the chicken with salt and pepper, then dip in the beaten

Dredge the chicken pieces in the almond flour mixture, then arrange on the baking

Bake for 20 minutes until browned and crisp. Serve hot.
Nutrition Info (per serving):
400 calories
26g fat
43g protein
2g carbs
1g fiber
1g net carbs