Taco is a traditional Mexican dish consisting of small hand-sized corn or wheat tortilla topped with a filling. Salads are healthy food having a lot of fiber. Salads are good options on a healthy diet like keto or paleo diet. If you are on a ketogenic diet, salads should be your best friends.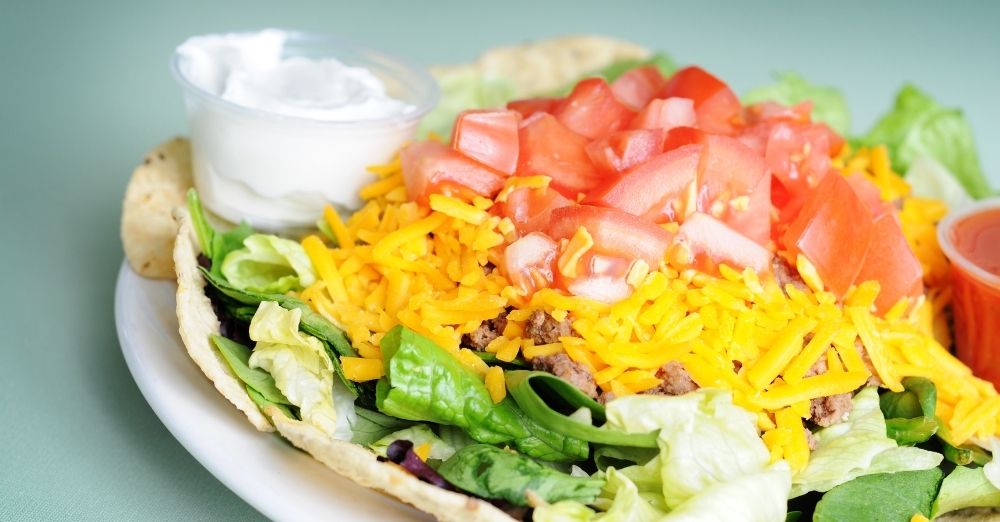 Taco Salad with Creamy Dressing (Keto & Low Carb)
This taco salad with creamy dressing is a good option for a keto diet. Low carb and high protein and fiber make it a perfect option for a keto diet.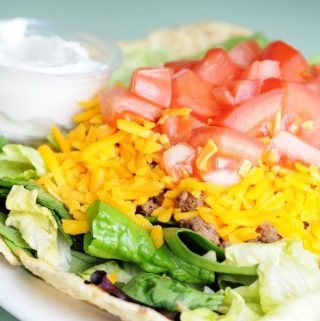 Taco Salad with Creamy Dressing
Ingredients
6

ounces

ground beef

80% lean

Salt and pepper

1

tablespoon

ground cumin

1

tablespoon

chili powder

4

cups

fresh chopped lettuce

½

cup

diced tomatoes

¼

cup

diced red onion

¼

cup

shredded cheddar cheese

3

tablespoons

mayonnaise

1

teaspoon

apple cider vinegar

Pinch

paprika
Instructions
Cook the ground beef in a skillet over medium-high heat until

Drain half the fat, then season with salt and pepper and stir in the taco seasoning.

Simmer for 5 minutes, then remove from

Divide the lettuce between two salad bowls, then top with ground

Add the diced tomatoes, red onion, and cheddar

Whisk together the remaining ingredients, then drizzle over the salads to serve.
Nutrition Info (per serving):
470 calories
36g fat
28g protein
7.5g carbs
1.5g fiber
6g net carbs