Bars are a type of delicious dessert that is so good in taste. Almonds are one of the keto-friendly nuts and you can enjoy Keto Almonds Recipes if you are a keto dieter. Cocoa or chocolate is a favorite food of almost every kid and adult. You can enjoy these Keto Chocolate Recipes if you are a keto dieter.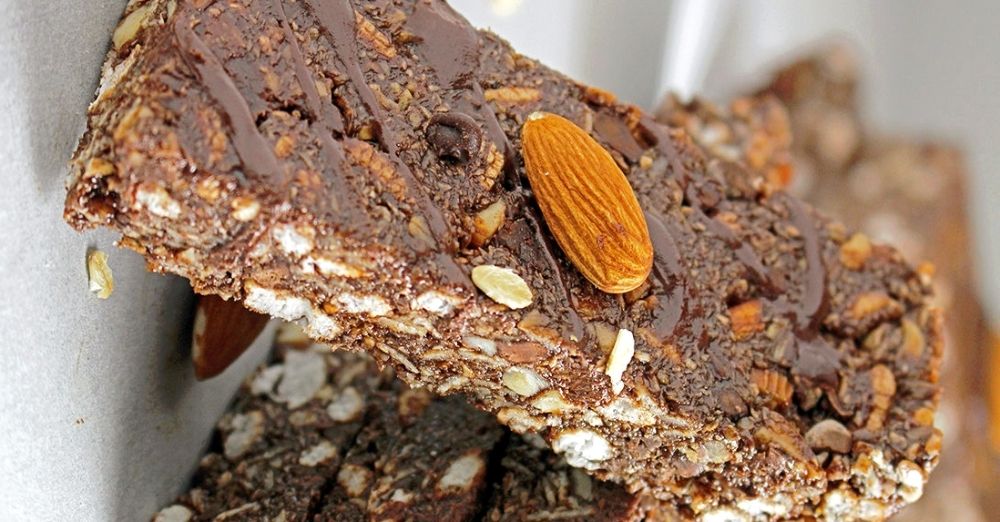 Chocolate Almond Bars (Keto & Low Carb)
Here is the recipe for Chocolate Almond Bars. This is a low-carb, paleo-friendly, and keto-friendly recipe. You can enjoy this deliciously healthy recipe on the ketogenic diet.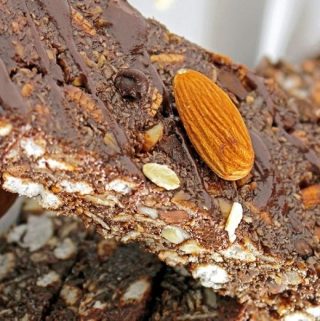 Chocolate Almond Bars
Ingredients
½

cup

cocoa butter

¼

cup

unsweetened cocoa powder

¼

cup

powdered erythritol

2

cups

toasted almonds

chopped

½

cup

heavy cream
Instructions
Melt the cocoa butter in a small saucepan over low heat.

Whisk in the cocoa powder and sweeten with erythritol.

Stir in the chopped almonds and heavy cream until well combined.

Pour the mixture into silicone molds and let cool.

Transfer the molds to the fridge and chill until hardened.

Pop the fat bombs out of the molds and store in an airtight container.
Nutrition Info (Per Serving):
Calories: 205 kcal
Fat: 20.5g
Protein: 4.5g
Carbs: 5g
Fiber: 3g
Net Carbs: 2g